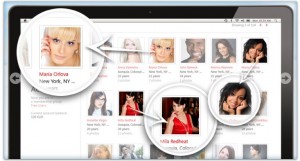 Would you like to preview the future release of Dating Pro script? What about testing new features online? We would be glad to share beta version with you so you can give it a try. We hope to have made the script more interactive and interesting to visit and stay. You are welcome to comment!
View the beta here (test user access: demo/123456).
Below is the list of new features and improvements:
Friends requests that now require confirmation to make 'site friendship' mutual;

Modified ShoutBox to help follow conversation thread: easier to read, easier to reply;

'Metro' style photo gallery: more impressive and interactive;

User wall to track site members activity: posts and comments available;

Help tips on 'How to use the site' for new members: special block appears right after new users sign up; managed by administrator.
More to come:
- New search widget for the landing page;
- Profile changes;
- Lots of minor fixes and improvements.
Send us your comments and suggestions in our community.