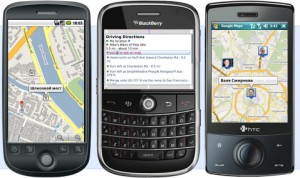 As more and more people begin to utilize the power of social via their smartphones, the traditional dating game becomes more and more obsolete. Let's face it; a vast majority of couples that have found "love" have done so by connecting through the various digital portals available to them nowadays, especially Facebook.
With over 900 MILLION users, Facebook has dominated the socialsphere. Twitter trails with a solid 200 million, but does not quite give its users the ability to utilize the community the way Facebook does.
And although it's already been purchased by the social giant Facebook, Instagram is not too far behind either. But what exactly are these glorious features that can help you find true love? Below, are three individual, yet powerful features of both Facebook and instagram that I find most attractive with regards to finding that significant someone.
A digital Handshake
Imagine being at your favorite bar when you notice an attractive stranger sitting not too far from you. Instead of the traditionally personal "hi how are you?" and general flirtatious lines, think about how much easier it would be to simply send a message digitally, and soon there after know if someone is interested. With "Find Friends Nearby," this scenario has become a reality.
"Find Friends Nearby" is a new Facebook application that allows users to find people in their vicinity by checking into a location and congruently enabling a feature set that allows people to track them. Similar to the popular iOs-based "Find My Friends," the new "Finds Friends Nearby" opens up the opportunity for millions of Facebook users to join in on the fun.
The potential in "Finds Friends Nearby," according to its creator, is that the application allows users to meet several people at once without the embarrassment of rejection:
"It provides an easy way to exchange contact information with multiple people, with minimal friction."
An application such as "Find Friends Nearby" could see huge potential when linked with some of the more popular dating sites on the Internet, such as Match.com. Imagine mixing in the millions of Facebook users with millions of dating site users, and the results could be outstanding. The dating sites, however, would need to figure out a way to develop its own application that would link its users directly to Facebook.
To try out "Find Friends Nearby" for yourself, log into to Facebook mobile app, click on "Find Friends," "Tools," and "Find Friends Nearby." Be prepared to meet your potential new spouse, or maybe just a one-night fling or a good buddy. On the flip side, if you are rejected, at least it won't be quite as embarrassing. You'll get your answer if your message goes ignored, and you can move your game on to someone else.
And Oldie, But Goodie
Facebook's location based services can really go a long way. Within your (mobile) settings, there's actually a mechanism that can be turned on and off which provides you with your friend's latest check-in's. In other words, if you're downtown cruising the streets and your "friend" Suzy"checks in" to say, restaurant x, your phone will automatically alert you, permitting you the chance to meet up and hang out – Amazing, right?
Well, this has actually been around for a while, unlike Find Friends Nearby which is still in production. Nevertheless, it's a great way to catch up with your digital buddies and perhaps make new connections as well.
This feature is located and easily enabled/disabled with in privacy > Customize settings > "Include me in "people here now" after I check-in (enable)
Photomapping Yields an In-Depth Look Into The Interest Graph
Every different social network allows users a different look at other user's favorites, including music, food, entertainment and so on and so forth. And what has really come to fruition within the past year or so is the fact that imagery is especially appealing — Networks like Pinterest and Instagram have grown really popular and their following has demonstrated so. For us visual learners, it's a much simpler way to let others know our likes. For instance, if you're an avid Instagram user and you repeatedly post pictures of shoes, chances are, you like shoes? Am I right?
Well, with Instagram's latest feature set coined "photomapping," users are now able to organize all their photos into geo-groups, whereas others can see where they've been and what they did. For us stalkers out there, this allows a great way to find out new information about those whom you've chosen to follow, and potentially utilize that information to garner a future relationship.
Facebook actually has an already established location based mechanism for doing all of this, but Instagram is made excellent strides and continues to do so. With its filtering device, folks are dying to enhance their ever so eloquent self-portraits.
With Facebook's latest addition/removal of "Find Friends Nearby," I think major internet dating sites will eventually adopt a similar feature set that will allow their entire user database to conduct similar actions and perhaps increase their overall chances of finding love locally.
But again, this is just a small list of features that can potentially help you head-over-heelers find that significant other. For the rest of us lust-hungry chaps and gals, these features will certainly come in handy as well!