We are continuing our set of articles for startups in online dating. You can see our previous article here.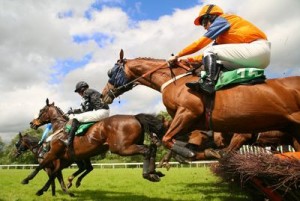 Dating site management takes a lot of time and effort. If you have a reliable dating platform, it makes life easier. If you are running a niche community website, you certainly have peculiar ways of keeping your members engaged.
A lot of entrepreneurs ask a question "How to start a dating website". We say it's not a problem to launch a dating site. You just have to get reliable dating software. The problem is in getting new members and keeping them active.
Building a community includes:
- finding the influencers for your niche in various social networks, blogs and in general on the net;
- getting to know people who are talking about dating/ dating in your niche, competitors;
- using your own network connections for a successful start. Ask your friends and colleagues to join your dating site;
- making it easy to share from your site. Offer an easy newsletter signup & opportunities to like you on FB or Twitter;
- building a quality dating community. Make your current users advocates for your niche community. Just note that according to a 2009 Nielsen study, 90% of consumer base trust peer recommendations, while only 33% go with online ads. So your current users will bring you better quality traffic at the end of the day;
- being patient. It usually takes time to build an active niche dating community. You have to overcome the period of awkward talks. Keep building your member base one by one;
- creating a space for your members to talk to each other, not to you only. Make sure they get rewarded for being active (bonuses or virtual points for example). Connect members using social discovery techniques (targeting for search results, connections based on interests and desires);
- risking every day. Take new ideas and put them to life. It's much easier to experiment with a small dating community of yours then with a huge number of people. You simply have nothing to lose;
- opening up. Show your personality. Do not hide. Add personal messages into sign up process, email alerts and announcements for your dating site members. You'll see more signups simply because people would want to be a part of that awesome community of yours!
- tracking every step. Collect all numbers and follow the progress. Every campaign should be measured and acted upon. If things don't work, just put it aside and move on to something new and more exciting.
After that you would certainly have a great stable set of people at your dating site, you'll know who they are and what they like. You would be able to monetize them.
Here are some ideas:
- organize offline events. You can use your site's mass mailing option & meetup.com to gather people for speed dating event.
- introduce special gifts in your gift store. Niche community is good for targeting. They buy more if you know what they like most, their income level and activities.
- run targeted advertising campaigns. Place banners at certain pages of your site or only for certain membership levels.
- introduce classifieds section at a site. It should answer niche demands of you members. You can earn money on members posting ads/ sharing things.
- the most obvious are memberships – create unique names for membership levels and setup a special permissions levels, pricing plans. Make sure you choose correct currency and payment provider to satisfy the needs of your niche dating site.
Studies show that niche dating site communities survive better in this competitive online dating market. The niches may be defined due to interests, locations, ages, religious beliefs, pets, activities, professions and so on. Just set up a goal and do what you know best. In this case you will have your ear to the market and definitely succeed.