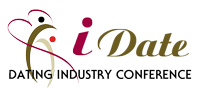 On June 21-22 the iDate 2012, Internet Personals, Dating and Matchmaking Industry trade show will be held at the SLS Hotel, Beverly Hills. Dating Pro, the professional choice for online dating software, is sponsoring the event as "Dating Industry Sponsor".
The iDate 2012 is the largest convention currently reviewing the dating and online personals market. If you're serious about the online dating market, or one of the many aspects attached to online marketing, such as how to develop and expand your markets to include the latest SmartPhone technology, mobile dating techniques, or understanding how important Q-Codes can be in developing your business, you need to attend this conference. iDate 2012 Beverley Hills, is the place to be seen, and meet like-minded individuals who can help you to expand and develop your online dating business with a variety of new techniques, services and software.
Pilot Group LTD representative will be at the conference to showcase Dating Pro software, with demonstrations, reviews if necessary and to meet existing clients. For people considering starting their own on-line dating service, the Dating Pro software is available for license at the conference and online, giving you the opportunity to install and create your own, professional website within a fraction of the time needed for other, less sophisticated software.
Dating Pro offers advanced features such as the inclusion of a powerful SEO module for assisting in ranking your website in the major search engines, flexible design with a complete array of customizing capabilities, and a profile builder, perfect for creating niche dating and social discovery sites. The Pilot Group executive will be on-hand at the iDate 2012 event in Beverley Hills, and will be happy to answer any questions you may have regarding the Dating Pro software. For a glimpse into just a few of the many features offered by Dating Pro and the team, view the recent iDate Inside video.
For more information about the iDate 2012 Conference, please visit the websites pilotgroup.net, datingpro.com or contact:
Pilot Group Rus, LTD
68, Leninsky st, Yoshkar-Ola, Russia
Elena Kolyasnikova
Tel: 1 (866) 620 1919
Email: press@pilotgroup.net