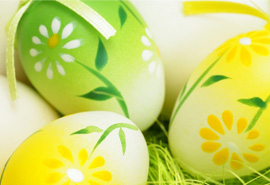 Religious holidays have always been great for niche dating sites: more options to attract people & possibility to stand out. In a world where Facebook has taken over the social networking market beating out even Google, there has always been a room online for quality Christian dating sites as they show us someone new, someone we may like and most importantly, someone sharing our Faith.
There are large religious dating sites out there in dating market: Christianmingle.com, Christiansingles.com, ChristianCafe.com.  This niche is spacious. Creating your own dating site and taking part of this underserved market is easier than ever with Dating Pro's turnkey dating site which uses a quality open source dating software which has all of the features that you could want and the option for you to modify it to your own unique style.  The turnkey dating site allows you to start gathering your religious community right away and making money while open source dating software leave you the option to customize your site to make it stand out from the crowd.
With spring in the air and Easter just around the corner, it is a perfect time to launch your own religious dating site.  You have a big market to choose from with your religious dating sites. For example, only in the USA, there are Protestant 51.3%, Roman Catholic 23.9%, Mormon 1.7%, other Christian 1.6%, Jewish 1.7%, Buddhist 0.7%, Muslim 0.6%, other or unspecified 2.5%, unaffiliated 12.1%, none 4% (2007 est.). You have to choose one religion and adjust your site accordingly.
Kick off your site with spring and Easter themes.  Special feature like adding Easter Gifts that your users can purchase for their dates is the perfect way to make your dating site stand out.  Consider toning back the romance to be more Christian standards by replacing sexy kisses with romantic flowers and cute animals which will be sure remind to all of your users of new beginnings.  Take advantage of this holiday to offer bright, fresh, themed e-cards for your users to communicate their feelings to their dates.  There are many different creative services and products that you can offer to your customers over this holiday which will help your customers find their soul mate while bring in income for you.
Take advantage of this Spring  time to help your users find their new beginnings by using special Easter perks at your turnkey dating site. Check out Dating Pro's open source dating software today.