We have been working hard at the new version of real estate script all summer. And here is the result – new look and feel of PG Real Estate!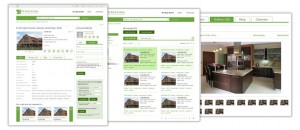 - BETTER header and footer control with cool drop-downs in top menu and multi-row footer;
- IMPROVED search with search bar on top and sliders in refine search;
- GOOD ad spaces on the right side of site pages;
- USER-FRIENDLY user home, my listings, view listing pages;
- STEP-BY-STEP procedure of posting a listing;
And much more!
Check our previous posts for the details:
List of features >>
More features are added >>
Try new version of PG Real Estate
Ask a question about PG Real Estate
Buy green license of PG Real Estate