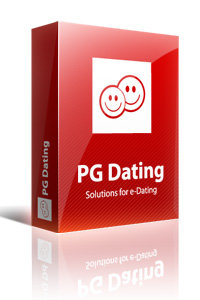 First of all, we would like to thank all our customers for advice and support in our work in making Dating Pro the best dating software for your online dating business!
We have been closely listening to the voice of our community when developing Dating Pro. Though the next version is a month and a half from now, we can't wait to share with you on what's cooking in our labs!
Some options are already done, others are in active development. Here's a short list of big things that we are working on:
- MUCH REQUESTED: Possibility to add comments for photos and videos.
- FIXES: Marketplace – updates and adjustments when editing the form (FF, Chrome)
- FINISHING UP: SEO module – further development. Part 2 (Blogs, Tags, Site maps)
- New administration panel design and usability adjustments.
- MUCH REQUESTED: New template creation & integration for your site (user mode). Design editor's update with new template integration.
- MUCH REQUESTED: Gift shop module updates: add multi-lingual engine, search inside the shop, delivery address request form, gifts sub-categories, targeting tools for Gift Shop Languages – update the work logic.
- MUCH REQUESTED: Multi-lingual engine for RSS channel creation for horoscopes and moving horoscope controls to administration panel for more convenient usage.
- MUCH REQUESTED: Carousel at a site – paid service to show off user's profile on every page of a site.
- MUCH REQUESTED: Possibility to send messages to any set of users with Mass mailing option.
- MUCH REQUESTED: First profiles in search results – fixes to display logic.
- Possibility to upload songs for e-cards in midi format to save server space.
- Show warning when deleting a contact in IM to build members loyalty.
- MUCH REQUESTED: Special engine to define time for your site on a server (if different) to be able to target a niche audience in a certain country and hosting your site anywhere you want.
- MUCH REQUESTED: Adding new banner spaces at a site (to the left, at the top, between the listings). More available sizes.
- Show special status for unapproved uploads – "waiting for approve".
- Display photos names in galleries.
Feel free to leave your comments and suggestions on things you think are best for your site based on Dating Pro platform. Check out Dating Pro features list here.