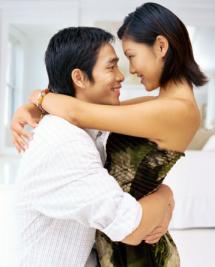 Social Dating and Niche dating are a good source of revenue for people in dating industry. If you have a niche community, you can target only them and adjust your services for those people getting more exposure and loyalty from them. One of good examples I found today was Korean social dating scene.
They have embraced the use the of technology to enhance their quests to find mates. The use of social dating sites has bloomed as young singles, struggling to find someone suitable in their immediate social and work circles, use social dating sites in the hope of lassoing love.
There have been problems with the new technology-based dating, most of which revolve around the fact that people can never be sure their online partners are exactly who they say they are.  This sets the stage for identity fraud and other scams.
As online connections develop, victims begin to feel an emotional connection to the people with whom they have been chatting.  People even begin to fall in love with their online partners before they have even met.
In a society that is becoming increasingly socially isolated and technology-savvy, online dating will only increase.  The question is how to do so in a way that protects the people involved.  One way is to use social dating sites that seek to get real information on users into the system, decreasing the chances that site members will be the victims of fraud.
A bar in the Sinchon district of Seoul (a favorite place for university students to play) has added a new twist by fusing aspects of the social media and "meet a guy in a bar" dating scenes.  Patrons of the bar are given tablet PCs (one per table) that are connected to each other on a local network.  If they like what they read on the profiles and chats, they can then decide to meet in person then and there.
However, the fusion of inter-person and online mores may taking some getting used to; another patron said that the "kind of bad manners you encounter on the Internet have found a good home here." (news source http://asiancorrespondent.com)
You can easily enter the market by launching your own dating website. Some software products can work on a local network providing the same local experience described above. You can even run a niche social dating site out of your home, providing support only for 1 country and language to localize people.