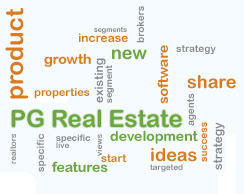 Great news! We've managed to add new features and improvements suggested by PG Real Estate community members.
Here they are:
- Option to display "Latest added with photo" listings on front page
- QR code for view listing, print and pdf pages
- Switching on/off zip code feature in search
- Reduced price of a property
- Headline, comments, fancybox issues will be solved
- Translating Russian addresses into English
- Switching off phone format check
- Filters for "My listings" page in user mode and Users' listings in admin mode
- Property price per meter
- Property condition field
We say "Thank you!" to all who take active part in PG Real Estate improvement. They are Aparton.com, Realopen, Burke, Pole Immo, Pputlitz, Den, Era, Kyriakosfoutas and many others.